Last Updated on March 30, 2023
If you've vacationed at 4 or 5-star hotels like Sheraton, Marriott, Plaza, Four Seasons, SLS, etc., you've probably experienced the 50/50 pillows from Downlite.
If the tag on the pillow said HOS100PI0110, followed by a few letters and numbers, you were sleeping on the 50/50 pillow. (50/50 means that it's filled with 50% down, and 50% feather).
Since you're here, chances are you're trying to find out where you can buy one – or a pair. You're in luck, I do have that answer for you.
With that said, you can purchase these 50/50 pillows directly from Downlite's store on Amazon. We also have the pillow for sale in our store too!
A quick note regarding the SKU numbers for this pillow.
Depending on where you stayed, they may have used 1 of 4 different options available, which include white goose, grey goose, white duck, or grey goose.
Regardless of type or color, all 4 of these pillows are exactly the same. The individual SKUs will be different, depending on type, color used, etc.
If the pillows that you slept on had one of the following SKU numbers, then it was definitely a 50/50 pillow: HOS100PI0100, MIL200PI0000, SWD100PI0020, SWD100PI0060, TRU200PI0000, UNI100PI0000, SOB100PI0000, or STT100PI0000.
What makes them so great
What makes the Downlite 50/50 pillow so plush, yet supportive is the blend of fill used.
They combine down and feather – one provides softness, and the other maintains the overall lofty structure. You get the best of both worlds. This makes for the perfect medium density pillow, that the back sleeper will love.
Traditional pillows can provide soft, or loft, but rarely both. Most just feel dry, or stiff.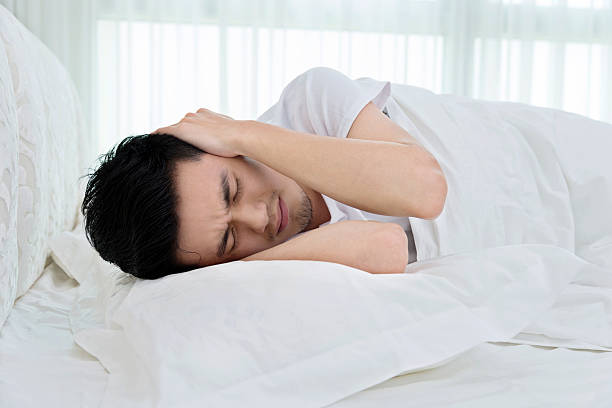 If a pillow feels plush, or soft on the outside, it will generally compress and provide little support. your head will sink too deep into it.
If the pillow is firm to the touch, your head will tilt up – which can feel downright uncomfortable.
The 50/50 pillow offers a plush sleeping surface, which yields just enough from the weight of your head. While the feather fill offers the support you need, throughout the night.
General specs
These pillows are available as:
Standard – 20″ x 26″  – 22 oz. 

Queen – 20″ x 30″  – 26 oz. 

King – 20″ x 36″  – 30 oz. 
The outer shell is a crisp 230 thread count, 100% cambric cotton fabric. They are medium density – so they're very popular among back sleepers.
But they're also suitable for stomach and side sleepers who are also petite in size.
Comparisons
It's only natural to compare 50/50 pillows to either 100% down pillows, or 5/95 pillows since they are a hybrid of those two options.
Let's take a quick look:
Compared to 100% down pillows
100% down pillows are the pinnacle of luxury when it comes to pillows – and for good reason. They are soft and plush – not to mention expensive.
The majority of people love down pillows and sleep very well on them. That said, they aren't for everyone, and 50/50 pillows are a great option if down isn't for you.
Down fill is fluffier than feather fill, and as a result, down will compress with the slightest amount of weight. What a down pillow offers in plushness is offset by a lack of support. Unless you opt for a firm version (which can be costly).
50/50 pillows because of their feather fill offer a level of support that a down pillow of equal density can't match.
Compared to 5/95 pillows
If you're relatively new to pillow shopping, 5/95 is a down and feather blend pillow. They contain 5% down, and 95% feather fill, hence the 5/95 name.

5/95 pillows are great when you're looking for a firm pillow, but they have drawbacks as well.
For one thing, the substantial amount of feather fill results in a noisy pillow. When you move or shift, the feathers rub against one another – which tends to be a bit disruptive.
And while they do provide a great level of support, they tend to be a bit too firm for most people. They offer little to no flexibility.
A 50/50 pillow in comparison will be less firm, but plusher. If you prefer a pillow that flexes as you move, and offers some give, a 50/50 pillow is a great option.
Compared to down alternative pillows
Since 50/50 pillows are generally similar in both price, and density to the average down alternative pillow, let's quickly compare the two options as well.

Down alternative pillows are a great option for people who are light in the budget, or have allergy issues. While they can be comfortable, they do have limitations.
Down alternative pillows are generally one big cotton ball, stuffed in a pillowcase. While they can be plush, there is a uniformity within the fiberfill given that it is one big mass of fill.
The individual nature of down and feather fill offers more flexibility.
A pillow containing natural fill like feathers or down will not permanently clump as a polyester pillow will. If your pillow is lumpy in the morning, just give it a good fluff, and it will be restored back to its original shape!
As far as allergy issues are concerned – Downlite down and feather fill is actually hypoallergenic.
The down and feathers used in their pillows go through a strenuous cleaning and sterilizing process. This removes the dust and contaminants that are actually responsible for causing the allergy symptoms.
Final thoughts
If you'd like to buy the 50/50 pillows made by Downlite, hopefully, we addressed the issue above.
Our store usually has these in-stock year-round. So you shouldn't have a problem buying one (or a pair) today.

Downlite 50/50 pillows are not found in retail stores. And you'll probably struggle to find 50/50 pillows from any brand at your local department store like Macy's or Bloomingdale's.
And yet 50/50 pillows are featured among the best 4 and 5-star hotels throughout the country. Which is a testament to both their luxurious feel, and their performance.
If you were lucky enough to enjoy these pillows during your last hotel visit, then you most likely agree with that statement!