Last Updated on March 30, 2023
New bedding has the ability to freshen up your bedroom, but also your entire outlook.
Whether it's the feel of softer sheets, a warmer comforter, or a new comfy pillow – new bedding can revitalize your sleep habits, and make it a joy to jump into bed.
All too often, people fall into two major mistake categories when considering new bedding options:
1.) All bedding is the same.
or
2.) More is better.
Both of which are false!
Let's take a look at the 10 common areas where people make mistakes when buying bedding, and what to avoid.
1000 thread count sheets
When it comes to the thread count of sheets, more is better. At least that's what people think. But they are wrong!
With sheets, a higher thread count is better, but only up to the 300-400 thread count range.
Thread count measures the number of threads per square inch of fabric. It is simply impossible, using 100% cotton single ply threads to achieve a thread count higher than somewhere in the high 300's.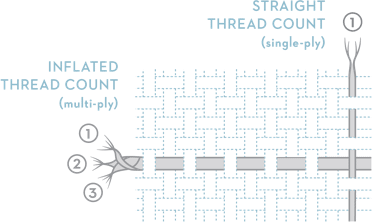 That's why sheets that claim a thread count of 600, or 800 will always mention "2-ply" threads. To achieve these higher thread counts, two thin threads are spun around each other to create a thread of standard thickness.
The thread is still the same size as a regular thread, but since two threads were used, the thread count is doubled. Essentially, what this means is that a 600 thread count sheet, is really just a 300 thread count sheet.
It gets worse.
The thinner threads in high thread count sheets are actually weaker, break apart more frequently than regular threads. This is why you'll commonly see high thread count sheets pill after just a few washes.
Like the sheet set in the image below:
Back to the 1000 thread count
The worst culprits are the sheet sets with a 1000 thread count or higher.
These sets – which usually sell for a ridiculous price, like $29.99 – are the worst quality sheeting you can buy. They are usually microfiber – one of the thinnest fabric materials available. 
You get what you pay for!
If a 300 thread count sheet set sells for $100 or more, then an authentic 1000 thread count sheet set should sell for a few hundred dollars right? And yet, people commonly pay for these bargain-priced sets, with luxurious expectations.
The moral of the story being this: Look for a quality 300-400 thread count sheet set, with single-ply yarns.
Display models
Budget shoppers usually turn to eBay or Amazon for their bedding needs – which can be a very effective way of getting designer brands, for much less.
The problem with eBay or Amazon is that the products sold on those sites are sometimes sourced from department stores. eBay and Amazon sellers purchase bulk lots of bedding from retailers like Macy's, Bloomingdale's, etc., to re-sell in the eBay or Amazon store.
A good portion of these items are either customer returns, display items, or store-damaged products.
Sellers will usually describe these products as "Open package", "Store display", etc. What all of those terms really mean is that you are not getting a brand new item.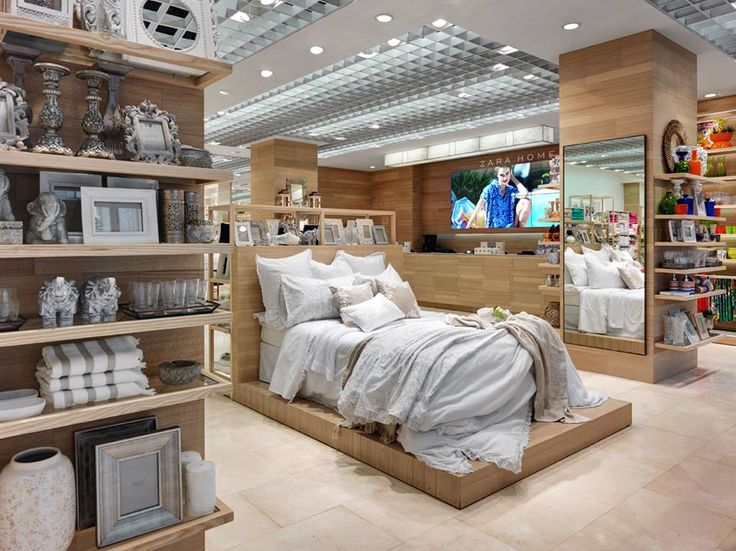 These items are commonly used and washed. It's not unusual to receive something that smells like bleach, has stains, or contains hair.
If you shop on eBay or Amazon, make sure to read the listing entirely. Stay away from anything that does not say "New". Avoid items that have a vague condition description and save yourself from the hassle of having to deal with them.
If the listing has pictures – look for a package that looks brand new. New sheet sets for example will be rectangular in shape, with straight lines.
If it looks like a crumpled-up package – that is a sign of use.
Heavy comforters
Another case of more isn't always better.
Purchasing the heaviest comforter available is a very common mistake. More isn't better – the right comforter is better!
A super thick and warm comforter looks great when the bed is made – but looks can be deceiving.
If you are a naturally warm person, you'll be sweating under that heavy comforter – especially during the summer.
If you regularly wear multiple layers when getting into bed, a thick and heavy comforter will work for you. And, if you sleep shirtless, it will be too heavy!
For most people, a medium weight, or "All Season" comforter is the ideal choice.
King-sized pillows
More is better, so a longer pillow should be better right?
Not necessarily. King-sized pillows are long, very long – 36″ to be exact. A King size pillow takes up half of a Queen sized mattress and the entire length of a Twin mattress.
A longer pillow might sound like a good thing – but they tend to get frustrating.
Most people enjoy that bit of empty space on either side of the pillow.
Unless you have a King bed, it's best to stick to a Standard or Queen sized pillow.
Bedding with embroidery
Sheets with decorative embroidery look elegant. Embroidery adds a little flair to otherwise plain sheets.
But embroidery comes at a price. Namely, comfort, and durability.
Embroidery on a sheet set can annoy and irritate you, much like small pebbles in your shoe. Also, embroidery is often the first thing to fail on a sheet. When these threads come undone, they can look sloppy, old, and unattractive.
A solid sheet set is your best bet.
Airing out memory foam
First-time memory foam users are in for a surprise!
Because of the chemicals used in memory foam manufacturing, foam pillows and mattress toppers often emit a foul odor when you first take them out of the package. The odor is very similar to cigarette smoke.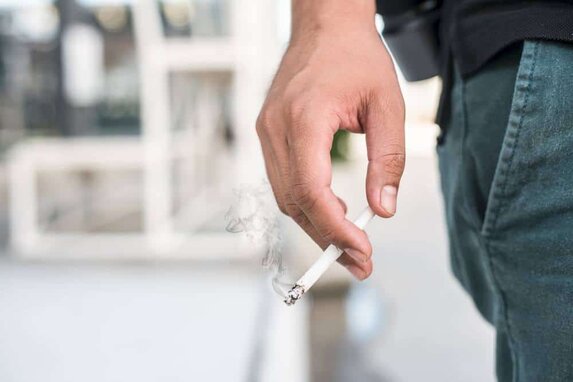 Memory foam products are often returned back because the customer suspects they were sold a used item – an item used by a smoker.
You need to air out memory foam products for a day or so – in the open air – to relieve the cigarette odor. If you don't, you'll be smelling cigarettes for the first night or two.
Fitted sheets that are too deep
Another case of more is better!
Sheets are designed to fit a specific mattress depth. The majority of sheets are designed to fit standard mattresses and will fit mattresses between 10-15″ deep.
Some newer mattresses, especially pillow-top mattresses require extra-deep fitted sheets. These sheets are capable of fitting a mattress with a depth of 18-25″.
If you put an extra deep fitted sheet on a regular mattress, it will look sloppy at best, and terribly loose at worst.
Purchase the correct sheet for your mattress.
Standard vs Queen
Are your pillows Standard size or Queen size? Or are they Standard/Queen size?
Standard measures 20″ x 26″

Standard/Queen, also called Jumbo size, measures 20″ x 28″

Queen measures 20″ x 30″
All three are relatively the same size, and you won't really notice any discrepancy at first glance. But then you might want to get new pillowcases, and that is when issues can creep up.
Standard pillowcases will come up a bit short on a Queen sized mattress – just like the sleeves on a shirt that is a size or two too small.
The hem of Queen sized pillowcases will flop around on a Standard mattress. You get the point.
Find out exactly what size your pillows are before buying pillowcases.
Cal King mattress
This isn't so much a mistake as something to look out for.
Cal King mattresses are a quirky size. Sheet sets and bed skirts are the only bedding items made for a dedicated Cal King mattress.
If you're purchasing a comforter, you'll need to buy a King-sized comforter. A Cal King is narrower, and longer than a King-sized mattress, which means that a King-sized comforter will look a bit awkward on a made bed.
If you're debating between a King sized mattress, and a Cal King, get the King.
Microfiber sheets
Microfiber sheets are often advertised as being super soft, and super thin – which they are. But microfiber fabric is the cheapest quality fabric that you can purchase.
Microfiber sheets are not very durable and usually shred or tear after just a few washes.
You'll often see microfiber sheets selling for under $30 for a set. That seems like a bargain, but when you replace it soon after, it won't be such a bargain after all.
These are 10 common mistakes to avoid when buying bedding. While there are definitely other mistakes out there to be made, if you follow the guidelines above, you should be happy with your purchase.
A bed should be a place of happiness, and relaxation – not resentment and frustration.