This post was most recently updated on July 29th, 2021
If you recently stayed at a Marriott hotel, you probably loved how comfortable the bed was. Am I right? You might have even checked the bedding tags so you could look them up when you got home.
Chances are, you fell in love with the plush comfort that the bed provided, and you now want that same lofty comfort at home. It truly is hard to go back to a regular bed when you've stayed (and slept) at a premium hotel.
The mattress pad is the first place most people start – and for good reason too. A good mattress pad provides that "sleeping on a cloud" feeling that our beds at home usually lack.
With that said, here are two places to check if you'd like to buy the mattress pad that you slept on during your recent Marriott hotel stay.
The same mattress pad found in their hotel rooms is also available for sale in their Amazon store. Yes, Marriott has their own store on Amazon! Click on the blue link to check it out.
This pad is usually available year-round in their store, and is available in Twin through Cal King sizes.
2.) Downlite
Downlite manufactures these pads for Marriott, and Downlite's Primaloft 600 thread count mattress pad is essentially the same thing.
If you don't want to pay the premium for the "Marriott" brand name, just get the Downlite "generic" version.
That hotel bed feeling
There's no doubt about it – if you want that extra level of plush comfort, the unmatched loft – you need a mattress pad. No layer of bedding is devoted to just comfort quite like a mattress pad.
Both pads above will get the job done. They'll both make you feel like you're sleeping in a hotel, because they're both made to be used in hotels. But is there a difference between the two? Will they both function the same, or can you expect a noticeable difference?
Let's start here…
Comparison
You might have noticed the price difference between the two mattress pads and are wondering about the extreme difference. 
The reason is that you're basically paying for the Marriott brand name. People mistakenly assume that the pad is exclusive to Marriott, and they won't or can't find it anywhere else – which Marriott takes advantage of.
With that in mind, let's compare the two models, and see how they are similar, and how they are different.
Outer cover
Both pads have an identical scalloped stitch design. Whereas the Marriott version is solid…
…the Downlite version has a damask print.
Since the pad will be under your fitted sheet, you'll never actually see this print – so essentially no difference here. 
Specifications
Both pads feature the same weights and dimensions. For example, on the Queen size, they are both 60″ x 80″, both have a weight of 6.5 lbs, and fit up to 18″ deep.
They both contain 18 oz. of fill per square yard. As a comparison, the average mattress pad is filled with 6-10 oz. per square yard – which makes these pads very plush.
The main difference here is that whereas the Marriott version has a 200 thread count outer cover, the Downlite version has a 600 thread count outer cover. Like with the outer design, you'll never actually feel the softness of the thread count – so this is a moot point as well.
Construction
Both pads feature an expandable skirt, with elastic all around to ensure a tight snug fit. Neither pad will slip.
Both pads offer a baffled box design to keep the fill from shifting. Instead of the traditional boxes, these two pads feature the scalloped stitch.
Not much difference to report here. They are essentially the same.
Sizes available
Both are available in the same sizes and dimensions:
Twin – 39″ x 75″

Full – 54″ x 75″

Queen – 60″ x 80″ 

King – 78″ x 80″

Cal King – 72″ x 84″
The fill
The fill used is the primary difference here between the two pads.
The Marriott version uses polyester cluster fibers. The Downlite version is filled with Primaloft fill (also made from polyester).
Primaloft is more expensive, and is advantageous when used in warming applications like a jacket, or a comforter. That advantage however, is somewhat negated when used in a mattress pad as you won't be covering yourself with the pad. 
While the Downlite version is filled with a more premium fill, they'll both feel about the same when you're laying on top.
So why the price difference?
As stated above, Marriott is selling the "Marriott brand name" more so than the pad itself. People who stay at a Marriott hotel, and want to replicate the same bed at home, want the exact same product. By branding this pad with the "Marriott" name, it provides some exclusivity to the product, which gives it more perceived value.
Downlite is not a well-known name outside of the hospitality and bedding manufacturing world. You've probably never heard of the Downlite name, but you've been using their products your entire life.
If you have stayed at a major hotel, you've used Downlite pillows, comforters, and mattress pads. If you have bought comforters or pillows from Macy's or Bloomingdale's – you guessed it, they were probably manufactured by Downlite.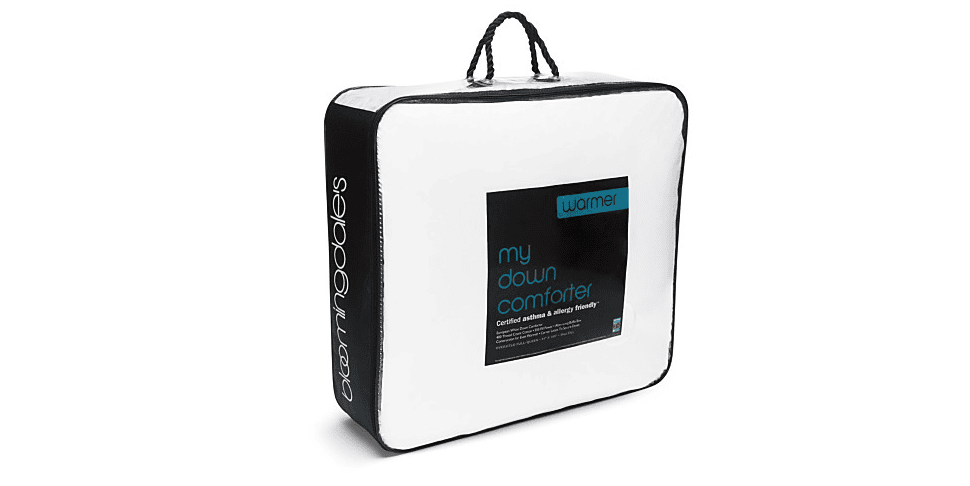 If you check the tags on your pillows or comforters (the long white tag), chances are that a few of them will say "Manufactured by Downlite" on them.
The point being this: If you purchase the Downlite version, you'll be receiving the same mattress pad (albeit with "more expensive" features).
Final thoughts
Regardless of which mattress pad you purchase, here are some tips to help you get the most out of it. While a mattress pad isn't super delicate like a down pillow or comforter, and is essentially hassle-free, it doesn't hurt to use one correctly.
Layer correctly
If you're using a feather bed, put it underneath the mattress pad, and then cover both with your fitted sheet. It might be tempting to get lazy and forego the sheet, especially on pads with a high thread count, but don't skip the fitted sheet. 
If you do, you'll end up washing your pad weekly, and shorten its lifespan. Which brings us to…
Wash correctly
A larger mattress pad such as the ones mentioned above should be washed and dried the same way you wash your comforter. Once every few months should be fine.
Dry correctly
The majority of mattress pads are filled with silky soft polyester fibers. These fibers don't react to extreme heat too well. If you've ever had a down alternative pillow or comforter clump up after a wash, you probably used too much heat in your dryer. 
Dry on your machine's lowest heat setting to avoid clumps.