If you've just acquired a vacation rental property, or if you already own a home that you'd like to rent out, purchasing a new set of mattresses can be costly.
And after you spend that good chunk of money, then you have to coordinate delivery. Which can be another headache of its own.
Your vacation rental is most likely located more than 50 miles from where you live.
So, the ideal mattress is one that is affordable and one which doesn't require you to commit to a specific date and/or time for delivery.
With that in mind, a mattress in a box is the ideal choice for a vacation rental or cabin!
While we wouldn't recommend a mattress in a box for day-to-day personal use, we have come to the realization that they are an exceptional choice when a vacation rental is concerned.
Mattress in a box
You might not be familiar with the "mattress in a box" term, but you've probably heard of them by their brand names. Some of the popular brands currently out there are Leesa, Purple, Casper, Tuft & Needle, Slumber1, Nectar, etc.
The mattress ships to you, compressed, sealed, and shrink-wrapped – in a box.
Once you cut the plastic packaging, the mattress decompresses and expands to its full size – at which point it is like any other regular mattress.
Traditional mattresses are definitely better in terms of quality, and overall sleeping experience, but they do have two drawbacks when it comes to furnishing a vacation rental: cost and convenience.
Conversely, these are the two main advantages that a mattress in a box holds over a traditional mattress:
1.) Affordability
A mattress in a box is just flat-out affordable.
You can purchase a King sized mattress for less than what it would cost to buy a traditional Twin size mattress. A three-bedroom property can be furnished with new mattresses for about $500 or so.
Whereas $500 might not even be enough to buy a traditional King mattress.
This makes it very easy to furnish a whole vacation rental on a tight budget. Whether you're purchasing all or just replacing some of the mattresses, a mattress in a box can cut your costs significantly.
A traditional mattress should last at least 8-10 years. Given that lifespan, you could even replace each mattress in a box every 4 or 5 years and still spend less in comparison.
A vacation rental is ultimately a business property and should be profitable – not a money pit.
2.) Convenience
Your vacation rental probably isn't located in the same city as your primary residence. It might not even be in the same county, let alone the same state.
Traditionally speaking, you had two options for mattress replacement.
You could either purchase from a local mattress store and pay a little extra for the delivery. Or travel to a mattress store located close to your rental property.
You had to either spend more money or more time to coordinate the mattress purchase.
A mattress in a box completely transforms the mattress buying process. You purchase it online, they ship it to your door – that's it!
You won't have to pay for delivery fees. And you don't have to coordinate a time or date for delivery. You don't even need to be there when it gets delivered.
Some more pros of a mattress in a box
They are lightweight 
A mattress in a box generally weighs between 20-40 pounds depending on size, which makes it easy to move them around.
They can be stored away 
When kept in the original shipping box, they can easily be stored away.
Whether you're purchasing a few as a backup, or if you'd prefer to wait until the rest of the property is fully furnished and coordinated before setting them up, they can be stored away until you're ready.
They are easier to set up 
You'll need to maneuver a traditional mattress in and around the house in order to get it into a bedroom. This process is a headache particularly if the bedroom in question is located on a second story.
You can move a boxed mattress to your intended bedroom much more effortlessly. Once the box is in the bedroom of your choice, you just open the box and cut the plastic wrapping.
They are more durable 
The weak point of a traditional mattress is its natural material construction.
This results in a better quality mattress (at least as far as sleeping quality is concerned), but does accelerate wear and tear.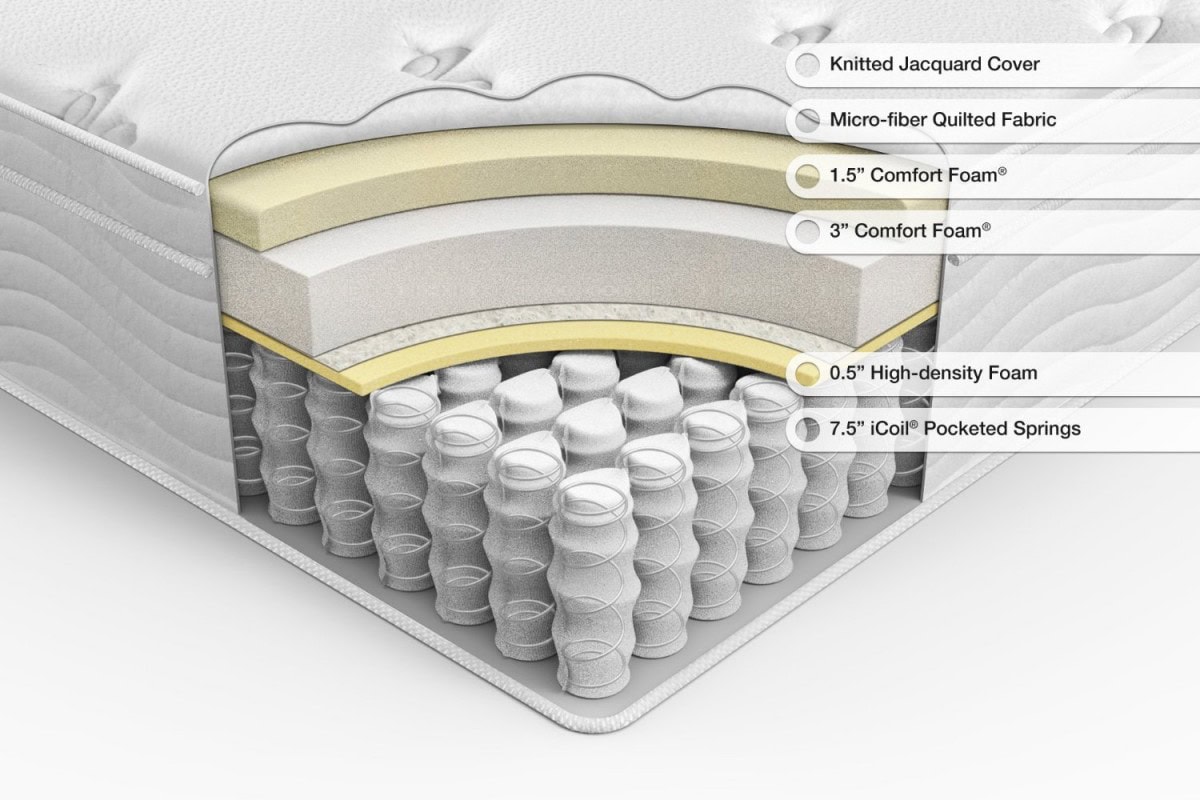 A significant amount of the wear and tear is from the little bugs and critters that like to eat those natural materials of the mattress. Like wood, cotton, etc.
A mattress in a box is constructed of synthetic materials. Which isn't the preferred diet of bed bugs, termites, etc. As a result, a mattress in a box will hold its integrity longer.
I'm furnishing a new property – what sizes should I buy?
If you're confused about how to go about the process of furnishing a new property from scratch, here is what we would recommend from your experience.
This recommendation assumes that you have a common 3-bedroom property, intended for an average family of 3-5 guests. If you have more or fewer bedrooms, then adjust accordingly.
The master bedroom 
This is usually the bed for the main guest(s), who are almost always a couple. For this reason, we would suggest opting for a King mattress.
The secondary adult bedroom 
This bedroom is often for a single adult – parent, friend, older child, etc. We would suggest either a Queen or a Full sized mattress.
The third bedroom 
This bedroom is commonly for younger siblings – who are younger in age. We would suggest placing two Twin-sized mattresses in this bedroom, allowing them to share the room efficiently.
The recommended placement above calls for 4 mattresses. It is assuming a 3 bedroom house, accommodating 3-5 guests.
If your rental property only has two bedrooms, you may wish to purchase a King for the master bedroom, and two Twins for the second room.
Conclusion
A mattress in a box is a very convenient and efficient way of furnishing a vacation rental economically, and efficiently. Given how affordable they are, you can purchase 4 or 5 mattresses for the cost of 1 traditional mattress.
Vacation rentals are a business, so it only makes sense to save money wherever possible.
A mattress in a box is shipped to your door without you having to step foot into a mattress store or schedule a delivery. So, they are the ideal mattress for a rental property!