If you're a fan of high-tech, but feel like your bedroom has been left behind or neglected, we've got 8 accessories below that will instantly modernize your bedroom, even on a modest budget.
Whether you want gadgets that help you entertain, sleep, wake up, or declutter, we've got you covered!
If you want pricing information, you can find all of the products featured below, curated here in our High Tech Bed & Bath idea list on Amazon.
1.) Sony MP-CD1 Pocket-sized Portable Projector
If you only use your TV to watch Netflix or other streaming media, consider replacing it with a small projector, like the MP-CD1 portable projector from Sony.
With a short throw projector like this, you can transform any blank wall into a screen. Simply connect your smartphone, tablet, or laptop to the projector, and point it towards the wall of your choice.
From a distance of as little as 3.77 feet, you'll have a 40″ display,  and a maximum 120″ display from 11.32 feet.
Portable projectors are about the same size as a smartphone and take up very little space. When not in use, and stored away, you can enjoy the space not taken up by a large screen TV!
With portability comes versatility. A projector isn't just for the bedroom. You can put on a show virtually anywhere.
2.) Withings Sleep – Sleep Tracking Mat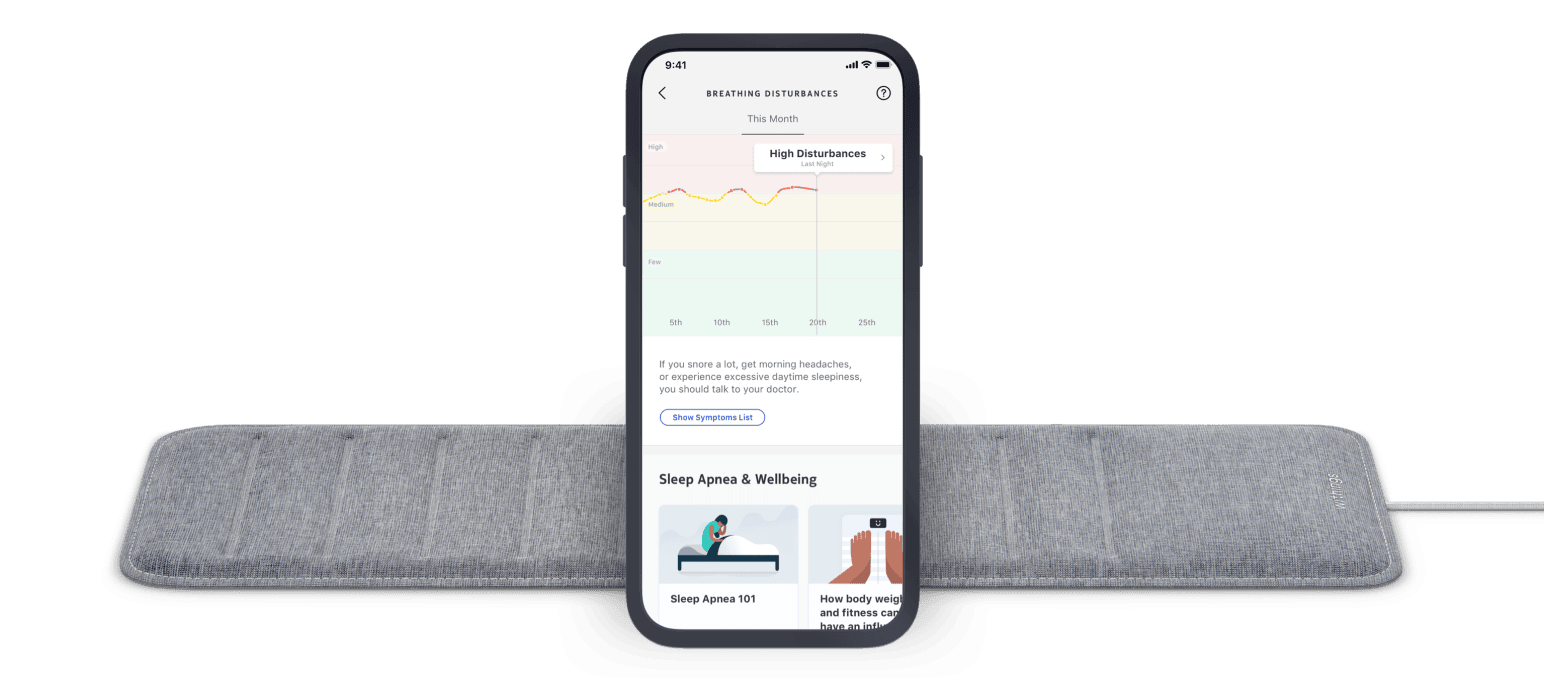 The majority of people who suffer from sleep disturbances and other sleep issues aren't even aware.
The Sleep tracking mat from Withings analyzes your sleep cycle (deep, light and REM), tracks your heart rate, and detects snoring. After you place the mat under the mattress and install the complimentary app, you're ready to start analyzing your sleep cycles.
The app gives you a "Sleep Score", and highlights where your sleep issues are, such as sleep depth, interruptions, etc.
If you're the type of person who values the importance of sleep and strives to constantly improve sleep habits, this is the product for you!
3.) Philips Wake-Up Light Alarm Clock with Colored Sunrise Simulation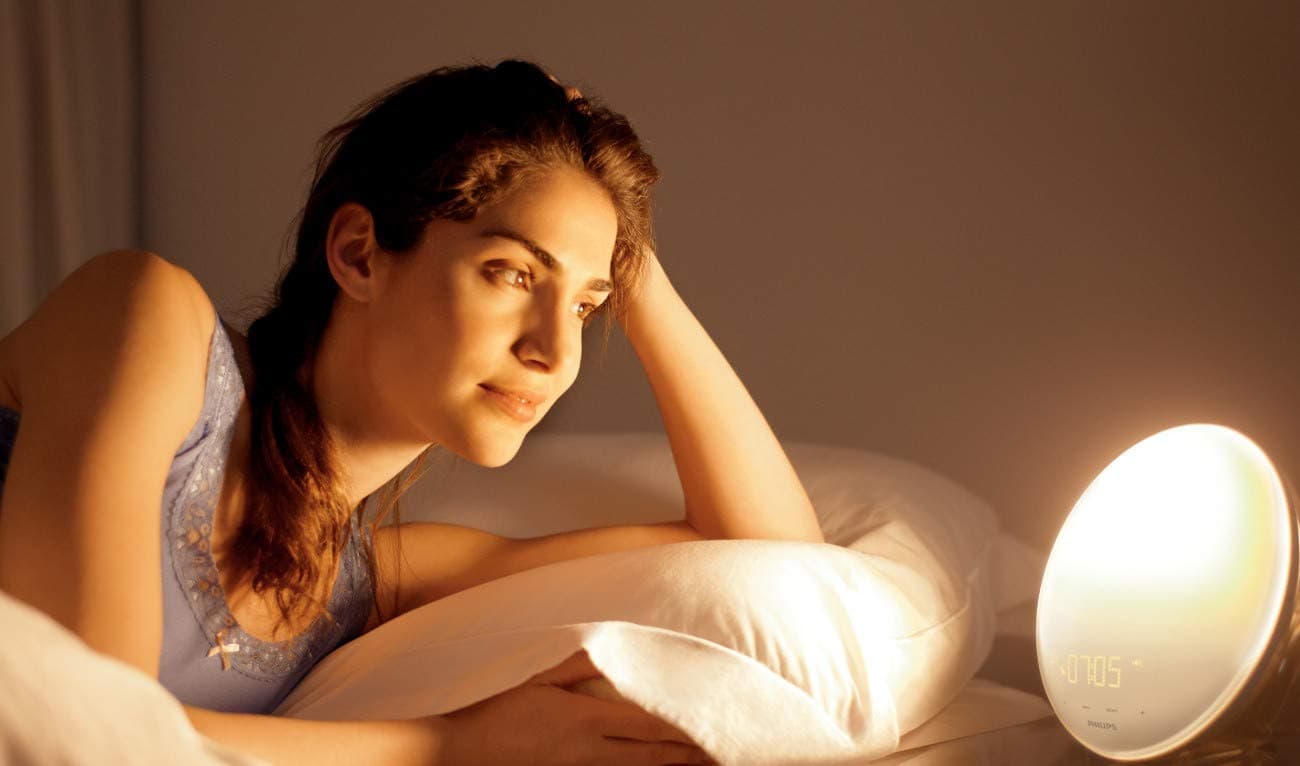 Getting out of bed can be hard sometimes, but once you're up, you're up!
Part of that process usually involves getting outside and bathing in the sun. Sunlight triggers your body's own natural clock. It tells your brain that it's daytime and that it's time to be alert.
The Wake-Up Light alarm clock from Philips shines the same spectrum of light as that of natural sunlight. No, it's not the same as the real thing, but it's very close.
The light gradually increases in intensity, to mimic the effects of actual sunlight. It allows you to wake up gradually and naturally, as opposed to being jolted awake by an alarm.
And if the sunlight can't wake you up, it also has a traditional alarm clock as well, with your choice of 5 different sounds or FM radio.
4.) AcousticSheep Wireless SleepPhones
If you like to listen to music or a podcast before going to sleep, you probably use headphones or earphones.
Wired headphones are almost impossible to use in bed. Wireless headphones or earphones are easier to use, but can be a bit uncomfortable at times (particularly if you sleep on your side) – and they tend to slip off.
The SleepPhones from AcousticSheep solves both problems simultaneously. It is a set of headphones that you wear like a headband, keeping it snugly and securely over your head. The actual speakers are thin and hidden inside the fabric – so you don't have earbuds sticking out of your ears.
They use Bluetooth, allowing you to seamlessly (and wirelessly) connect them to your phone or other media device.
5.) WeMo Switch Smart Plug
How often have you rushed out of the house only to get that paranoid feeling that you left your blowdryer or curling iron on? Did you have to rush back? Did you sit at work worried all day?
How awesome would it be to just turn off those devices from wherever you are?
Well, you can actually do that, with the WeMo Switch Smart Plug! These plugs connect to the cloud using your home WiFi. Using the complimentary app, you can turn the outlet off on your phone. How convenient!
And you can hook up multiple plugs to the app, allowing you to use them throughout the house.
6.) Sierra Modern Home Studio Smart Table
Saving space in a cluttered bedroom is always a win-win.
If your bedroom has a contemporary feel, this Smart Table from Sierra Modern Home Studio declutters in a fabulous way.
It not only serves as a stylish nightstand, but it also moonlights as a Bluetooth speaker and Wireless Qi charger. (If your phone isn't capable of wireless charging, this table does also have a USB connection so you can charge the old-fashioned way.)
This modern accent table stands 25″ tall and is made of ashwood. The speaker portion – just under the table-top – is wrapped in grey heather fabric.
7.) Dyson AM10 Humidifier
If you like using a humidifier in your bedroom, you probably have one that's built off of old technology. The AM10 humidifier from Dyson is the current leader in high tech as far as humidifiers are concerned.
Using Ultraviolet Cleanse technology, the Dyson AM10 kills 99.9% of bacteria before it delivers mist into the room.
The AM10 is equipped with Air Multiplier technology which allows it to evenly distribute its hydrated mist throughout even large bedrooms.
This Dyson humidifier also uses Intelligent Climate Control – or a "humidistat" – which senses both the temperature and moisture level in the room, to create the optimum environment, and to prevent over-humidification.
8.) Ampulla Bedside Lamp
Like the Sierra Modern nightstand above, this bedside lamp from Ampulla also adds style, beauty, and light, all while decluttering.
The "Light of Tree" edition shown above has a beautiful wood-grain "lampshade" mounted on a chrome tree trunk and branches.
The lamp itself serves as a Bluetooth speaker and a wireless QI charger.
That's it, that's our list. 
Hopefully, this list has given you some inspiring ideas on how to modernize your bedroom, improve your sleep habits, and declutter a bit.